Dr. Kathryn Clay
Current Positions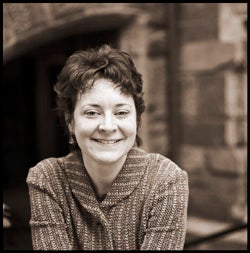 Transportation Scholar, SPI
Adjunct Professor of Physics
Director of Research, Alliance of Automobile Manufacturers
Areas of Concentration
Energy, Science Workforce & Education
Education
PhD in Physics, University of Michigan Ann Arbor
M.S. in Electrical Engineering, University of Michigan Ann Arbor
Commentary
Dr. Kathryn Clay is the Executive Director of the Clean American Transportation Alliance (CATA), an organization representing more than fifty producers and distributors of natural gas with a shared goal of advancing the use of natural gas to the transportation sector, as a path toward meeting our national energy security and environmental goals.
Previously, she served as Vice President of Research for the Alliance of Automobile Manufacturers and as a member of the professional staff of the Senate Energy and Natural Resources Committee. While on the Committee, Dr. Clay worked to develop the Energy Independence and Security Act of 2007 and the Energy Policy Act of 2005. She was also centrally involved in the development and passage of legislation (the America COMPETES Act of 2007) to promote federal investment in science and the development of innovative technologies.
Dr. Clay has also served in positions with the staff of the Energy Subcommittee of the U.S. House of Representatives Committee on Science, at the Massachusetts Division of Energy Resources, and as a research fellow in the Alternate Fuels Vehicle Division of Ford Motor Company.