Allyson Anderson, Energy Scholar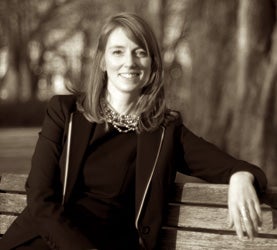 Allyson K. Anderson is a Senior Advisor to the Director of the Bureau of Safety and Environmental Enforcement (BSEE) at the Department of the Interior. She works on issues related to offshore energy development in the outer continental shelf of the U.S. Prior to joining BSEE she was a senior professional staff member on Chairman Jeff Bingaman's Senate Energy and Natural Resources Committee.
Ms. Anderson came to DC and capital hill as the 2006-2007 American Geological Institute/American Association of Petroleum Geologist Bill Fischer congressional Science Fellow. While working on the Energy Committee, she worked on many energy and resource related issues including oil and gas exploration and production activities, mineral criticality, carbon sequestration and geothermal energy resources. She also worked on policy related to fossil energy research and development, critical minerals and materials for clean energy technologies and other geological and science related policy areas.
Prior to joining the Energy Committee staff, Ms. Anderson was a petrophysicist/senior geoscientist at ExxonMobil Exploration Company in Houston, Texas and student/researcher at the Kansas Geological Survey. She earned a Master's degree in Geology from Indiana University-Purdue University at Indianapolis in 2000. She currently serves as the Membership Director for the DC chapter of the Women's Energy Network and has served previously as the President of the Association for Women Geoscientists. She has also served on many other volunteer, professional outreach and education committees through professional geoscientific organizations.